We all are more or less familiar with the term SEO. But is everyone fully aware that why SEO is so important for the Digital Growth Of A Business? In this blog post, we will discuss why SEO is important for the digital growth of a business. You can explore the full details here. So, to get more details read this blog post.
Why SEO Is Important For the Digital Growth Of A Business?
Search engine optimization (SEO) is a strategy for boosting website traffic and search engine rankings. Making changes to your website's design and content to make it more attractive to a search engine like Google is what SEO is all about.
SEO can assist in the acquisition of organic website traffic, which can subsequently be converted into leads and sales. Your SEO tactics will have a significant impact on your website's ranking. Whether you run a traditional brick-and-mortar business or an entirely online business, this is true.
SEO is important because it increases the visibility of your website, which means more visitors and the opportunity to convert prospects into customers. It's also a great way to raise brand recognition, develop relationships with prospects, and establish oneself as a knowledgeable and trustworthy authority in your sector.
So, there you have it: all you need to know about SEO and why it's so important in today's digital world. Businesses with the highest search engine rankings recognize the value of understanding SEO optimization from top to bottom.
SEO Types: Why SEO Is Important
SEO strategies are classified into two types: These are as follows: On-page SEO: Every on-page SEO strategy takes place on your website. And Off-page SEO: All off-page SEO tactics take place outside of your website.
Anyway, On-page and off-page SEO both strive to make your site more user-friendly and trustworthy to search engines and users. When search engine crawlers realize how friendly your website is to them and visitors, the likelihood that your site will rank well for various searches improves.
When consumers are looking for information, services, or products, they typically go online and use Google or other search engines. As a result, if a site isn't properly indexed by Google, it won't show up in the search results.
A responsive, speed-optimized, and SEO-friendly website has a better chance of ranking on search engine result pages. If a website isn't responsive, it will be difficult for users on tablets and smartphones to navigate and use it. However, if the website is responsive, users on tablets, smartphones, and desktops will get a better experience.
The Importance Of SEO: Why SEO Is Important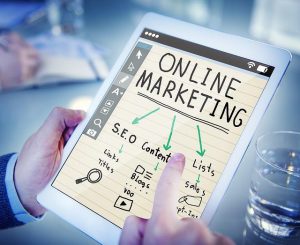 Visibility and Rankings
Increased visibility, or making it simpler for prospects to find you when they search for anything you have to offer, is one of the most crucial tasks of SEO. Your ranking is directly proportional to your visibility. It's critical to improve your organic page ranking since the higher you rank on a search engine result page (SERP), the more likely prospects will discover you and click through to your site.
The more effective your SEO efforts are, the higher your position and visibility will be, which is especially essential given that a quarter of web users never get past the first SERP.
Web Traffic
One of the primary goals of SEO is to boost online traffic, which you may do through increasing visibility and ranks.  If you want more people to see your website using a search engine, you should employ SEO tactics that will help you rank among the top five results, ideally first.
Similarly, if you want more people to read the material on your website, you should employ effective SEO methods to assist you to rank among the top five spots, ideally number one.
Authority Score
Page Authority (PA) is becoming increasingly crucial to search engines, just as it is to web users. Basically, authority means that your website is trustworthy, high quality, relevant, and has something to offer. If you want to improve your search engine rankings, your website must contain the same features.
Page Authority uses a 100-point scale to determine how much of each of the criteria your site possesses. When you add new material to your website, it increases its authority.
Many factors are used by search engines to determine a site's authority, but one of the most essential is Page Authority. The Authority scores of a site or page can be checked by many popular SEO tools. Semrush SEO audit tool is the most popular SEO tool which generates compound metrics for measuring a domain's or web page's overall quality and SEO performance.
Creating a Better Visitor Experience
Another reason SEO is important is that all of the time and work you put into developing great content and improving your on-page SEO will improve the usability of your website.
As a result, the consumer experience is smooth and pleasurable. When people read your stuff, they want to know that you care about them. This means that when navigating the site, users should be able to locate exactly what they're looking for.
The Post You May Like:
How To Make Money Online Quick With A Niche Blog?
10 Best Twitter Marketing Tools To Promote Your Brand
Final Thought
Hope you understand why SEO is so important for the Digital Growth Of A Business. Nowadays we cannot think of any online business growth without SEO. For example, if you are creating a blog site, your site and your content must be SEO optimized, especially for ranking and search engine visibility.
Importance of SEO, The importance of SEO, SEO for your business, SEO importance for business, Online digital SEO