Embarking on an entrepreneurial journey is an exciting yet challenging endeavor. It requires careful planning, strategic thinking, and a keen awareness of potential pitfalls. As someone with over 12 years of experience in the IT industry, business, and management, I have witnessed both the rewards and setbacks that come with starting a business. In this blog, I aim to provide valuable insights on the most common mistakes made by first-time founders and offer practical advice on how to avoid them. By sharing my experiences and lessons learned, I hope to help aspiring entrepreneurs increase their chances of success and build thriving enterprises. So, let's dive right in and explore the crucial blunders to steer clear of as you embark on your entrepreneurial journey.
What Type Of Mistakes Do First-Time Founders Make When Start A Business?
Starting a business requires a great deal of courage and determination, as it is not a venture for the faint of heart. Successful entrepreneurs are often risk-takers who possess a clear plan of action to introduce a new product or service that fills a gap in the market. However, embarking on a business journey also entails a significant amount of uncertainty and risk.
Entrepreneurs frequently invest their own resources, both financial and temporal, into their ventures, without the assurance of a stable income. Additionally, finding a balance between work and personal life can be particularly challenging during the initial stages of a business. Nevertheless, many entrepreneurs are propelled by their passion and ambition to disrupt industries and make a meaningful impact in the world.
In the early stages of a startup, first-time founders, specifically those who are new to the business world, often make several mistakes. Unfortunately, many of these mistakes become the primary reasons for the eventual collapse of their companies. Consequently, it is crucial for entrepreneurs to identify and avoid repeating these mistakes when launching a new venture in order to achieve success.
It is important to note that failure, when viewed as an opportunity to learn from mistakes, does not truly equate to failure at all. Throughout history, numerous highly successful individuals have had to overcome significant personal losses.
As a startup founder, I have personally experienced the consequences of seven mistakes that led to the premature demise of multiple other businesses I had previously initiated.
 Type Of Mistakes First-Time Founders Make When to Start A Business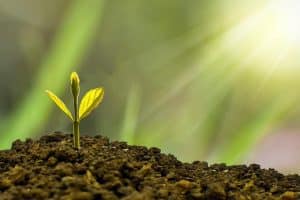 1. Ignoring market risk when starting a business
The primary mistake made by first-time founders is the disregard for market risk when initiating a business venture. The likelihood of business failure is predominantly attributed to the inability of a company to adapt to evolving market conditions, rather than any deficiencies in its infrastructure or technology.
Numerous factors can influence the market dynamics for a particular product or service. In the initial stages, new businesses often encounter challenges in establishing themselves due to fluctuations in the economy and emerging market trends. The popularity of a specific product may vary from one year to the next.
It is crucial for aspiring entrepreneurs to remain vigilant regarding current market insights when contemplating the launch of a new business. The success of their company is heavily contingent upon the size of the market. Consequently, for an entrepreneur, prioritizing the monitoring of market insights surpasses the importance of overseeing their business infrastructure or IT solutions.
2. Listening To The Wrong Advice Can Lead to Failure
Failure can be attributed to the detrimental consequences of adhering to misguided guidance. It is imperative to exercise caution when placing trust in the recommendations of others, as the repercussions of misguided advice can be crippling for your business endeavors. Based on my personal journey, one valuable insight that resonates with me is the criticality of relying on one's own judgment before succumbing to external influence.
Amidst the intricacies of the business landscape, it is natural to seek guidance and counsel from peers, mentors, or industry experts. While the intentions of these individuals may be pure, it is essential to exercise discernment. Blindly adhering to advice without critically evaluating its relevance and applicability to your specific circumstances can lead you down a treacherous path.
Throughout my own entrepreneurial journey, I have encountered instances where the allure of quick solutions and apparent expertise swayed my decision-making. However, more often than not, these instances resulted in detrimental outcomes. It was during these moments of disappointment and introspection that I realized the immense value of relying on my own judgment.
Trusting in one's own judgment necessitates a thorough understanding of the variables at play, meticulous analysis of available data, and the ability to synthesize information to make informed decisions. While this may seem daunting, it is crucial to remember that no one knows your business better than you do. Your intimate knowledge of your industry, market dynamics, and organizational goals provides you with unique insights that external advisors may lack.
Moreover, relying on your own judgment empowers you to be proactive and accountable for your choices. By taking ownership of your decisions, you position yourself as a leader and visionary within your company. This fosters a culture of responsibility and self-reliance, which permeates throughout your organization, inspiring confidence and loyalty among your team members.
3. Ignoring constructive feedback
Feedback is widely valued, particularly when it is positive in nature. However, it is important to recognize that negative feedback can also be beneficial for the growth of our company. Such feedback, known as "constructive," holds immense value and should be regarded as a valuable gift.
It is crucial for us to acknowledge instances where our actions do not yield the intended results. When the impact of our actions deviates from our initial intentions, it becomes imperative to identify this disparity. In such cases, the most effective and often the only way to bridge this gap is by actively seeking constructive feedback. Unfortunately, many new founders tend to disregard constructive feedback if it originates from individuals they do not hold in high regard.
4. Moving too fast without a plan
When embarking on the journey of starting a business, one of the most prevalent mistakes made by first-time entrepreneurs is the underestimation of the time and effort required to establish it. It is crucial to recognize the arduous process of laying a solid foundation for your business, ensuring its growth and success within the limited timeframe available.
Another common error committed by novice entrepreneurs is the failure to construct a comprehensive plan for financing their venture. This often leads to a situation where entrepreneurs find themselves overextended and lacking the necessary funds to sustain their business. It is vital to acknowledge the realities of running a business and to proactively develop a well-thought-out financial strategy before launching.
By recognizing and addressing these common mistakes, entrepreneurs can significantly increase their chances of success. Establishing realistic expectations, dedicating ample time and effort, and creating a sound financial plan are essential pillars that pave the way for a thriving business.
5. Hiring the wrong team
Selecting the incorrect team can prove to be a financially burdensome error for small enterprises and startups. This misstep not only squanders valuable resources, but also detrimentally affects employee morale and productivity. Furthermore, customer service may suffer if an unsuitable individual is recruited, necessitating additional management attention to address the resulting complications. Swiftly rectifying a poor hiring decision is crucial, however, the endeavor of identifying and onboarding new personnel can be a time-intensive undertaking, potentially resulting in further missteps if not executed with due diligence.
6. Overestimating the challenge of seed funding
Securing seed funding is a significant hurdle that entrepreneurs often face when embarking on a business venture. However, it is imperative to bear in mind that there exists a range of funding sources, such as investor loans, personal savings, and support from family and friends. In order to successfully obtain seed funding, startups must possess a comprehensive comprehension of their financial requirements and formulate a robust strategy for acquiring capital. Furthermore, it is crucial to conduct thorough research and grasp the specific criteria that investors seek in a company prior to pursuing investment. By doing so, entrepreneurs can confidently navigate the due diligence process and enhance their prospects of attaining the necessary funding to foster business growth.
7. Focusing solely on the bottom line and ignoring the importance of sales
It is common for business owners to become engrossed in the intricacies of managing their operations. However, it is crucial to recognize that the ultimate determinant of a company's success lies in its ability to generate sales. Regardless of the exceptional quality of your product or service, the survival of your business hinges on its sales performance. Regrettably, numerous entrepreneurs err by fixating solely on financial outcomes and disregarding the significance of cultivating sales. It is imperative to avoid this pitfall and consistently prioritize the attainment of sales and profits for the sustained growth of your business.
The Posts You May Like:
How To Make Money Online Quick With A Niche Blog?
10 Best Twitter Marketing Tools To Promote Your Brand