Starting a business can be a challenging and rewarding experience, but it's important to approach it with caution and careful planning. Many first-time business owners make common mistakes that can lead to financial loss or failure. In this guide, we will explore some of the most common mistakes made by first-time founders and provide tips on how to avoid them. By learning from the experiences of others, you can increase your chances of success and build a thriving business. So, let's dive in and discover the key mistakes to avoid when starting your own business.
What Type Of Mistakes Do First-Time Founders Make When Start A Business?
Starting a business is not for the faint of heart. It takes a lot of courage and determination to take the leap and pursue your entrepreneurial dreams. Most successful entrepreneurs are risk-takers who have a clear plan of action for launching a new product or service to fill a gap in the market. However, starting a business also comes with a lot of uncertainty and risk.
Entrepreneurs often invest their own money and time into their ventures, without the guarantee of a steady income. It can also be challenging to balance work and personal life in the early stages of a business. Despite these challenges, many entrepreneurs are driven by their passion and ambition to disrupt industries and make a difference in the world.
In the early stages of a startup, the first-time founder – I mean those who are new to business make several mistakes and many of these mistakes become the primary reason for his or her company's collapse. Because of this, it is critical for entrepreneurs to recognize and avoid making the same mistakes while launching a company venture in order to succeed.
If you learn from your mistakes, then failure isn't really a failure at all. Many of the most successful people in history have had to overcome great personal losses.
Seven mistakes I've made as a startup founder has resulted in the early demise of multiple other businesses I've started before Technosmith:
 Type Of Mistakes First-Time Founders Make When to Start A Business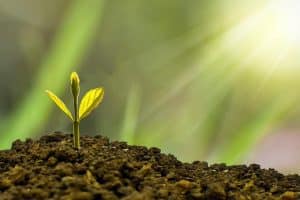 1. Ignoring market risk when starting a business
The first type of mistake first-time founders make is Ignoring market risk when starting a business. Business failure is more likely to result from a company's failure to adapt to changing market conditions than from any shortcomings in the company's infrastructure or technology.
There are many things that can change the market for a product or service. In the beginning, it can be hard for new businesses to get off the ground because of changes in the economy and new market trends. A certain product might be popular one year but not the next.
Keep an eye on current market insights while thinking about starting a new business. Your company's success is highly dependent on market size. For an entrepreneur, keeping an eye on the market's insights is more important than keeping an eye on their business infrastructure or IT solutions.
2. Listening To The Wrong Advice Can Lead to Failure
Failure Can Result From Following the Wrong Advice. Before you put your faith in others, make sure you can rely on your own judgment.
In my experience, the most significant lesson I've learned is that following the wrong advice can result in a complete disaster in your company venture.
3. Ignoring constructive feedback
Everyone appreciates feedback, but only if it is complimentary. Some of the negative feedback we receive is actually helpful to our company's growth, and that feedback is referred to as "constructive." Therefore, it is a most valuable gift.
When we do things that don't go as intended, we need to be aware of it. When the effect we have differs from what we intended. As a result, the best and frequently the only way to detect this gap is to get more constructive feedback. Many new founders ignore constructive feedback because if it comes from someone they don't respect.
4. Moving too fast without a plan
When it comes to starting a business, the most common error first-time entrepreneurs make is underestimating the amount of time and effort it would take to get it off the ground. We can concentrate on developing a strong product and expanding the company in the limited period we have available to us.
The second most common mistake first-time entrepreneurs make is failing to develop a comprehensive plan for financing their venture. In many cases, first-time entrepreneurs find themselves overstretched and underfunded. The reality of running a business must be anticipated, and a plan for funding the business must be developed before it can be launched.
5. Hiring the wrong team
Hiring the wrong team can be a costly mistake for small businesses and startups. Not only can it result in wasted time and money, but it can also have a negative impact on employee morale and productivity. Additionally, customer service may suffer if the wrong person is hired, as management may need to spend more time dealing with issues caused by the bad hire. It's important to move on from a bad hire as soon as possible, but the process of finding and hiring new employees can be time-consuming and may lead to another mistake if not done carefully.
6. Overestimating the challenge of seed funding
Seed funding is often seen as a critical challenge for entrepreneurs looking to start a business. However, it is important to remember that there are various sources of funding available, including loans from investors, personal savings, and support from family and friends. To successfully secure seed funding, it is crucial for startups to have a clear understanding of their financial needs and develop a solid plan for raising capital. Additionally, it is important to research and understand the specific criteria that investors look for in a company before seeking investment. By doing so, entrepreneurs can navigate the due diligence process with confidence and increase their chances of securing the funding they need to grow their businesses.
7. Focusing solely on the bottom line and ignoring the importance of sales
It's easy to get caught up in the details of running a business, but ultimately, the success of any company comes down to one thing: sales. No matter how great your product or service is, if you're not making sales, your business won't survive. Unfortunately, many entrepreneurs make the mistake of focusing solely on the bottom line and neglecting the importance of generating sales. Don't fall into this trap – make sure that sales and profits are always a top priority for your business.
The Posts You May Like:
How To Make Money Online Quick With A Niche Blog?
10 Best Twitter Marketing Tools To Promote Your Brand