In today's world, internet security is a vital factor and crucial for everyone. Your sensitive data may be lost if you are not very attentive to internet safety. Therefore, we will discuss here online safety matters in detail. In this blog post, we will share the 7 best ways to stay safe online with other relevant information.
What Is Internet Safety?
Internet safety is the practice of protecting yourself and your information online. It involves taking steps to protect your privacy, personal data, and financial information from potential cyber threats like malware, hackers, phishing scams, and data breaches. It also involves being aware of potential online scams and frauds, as well as being responsible for your online activity and behavior. The best way to stay safe online is to take the time to understand the risks and equip yourself with the knowledge and tools necessary to stay secure.
Internet Security is also referred to as internet security, e-security, e-safety, online security, and cyber security.
For internet security, you need to take some online security measures. You must protect yourself and your family members from the various security risks that can occur. You must keep your devices safe when you're out. Allow no one to use your device unless you are present or have complete trust in them.
If you can take proper cyber safety measures that can protect their personal information from being compromised through internet security breaches.
Why Internet Safety or Security Is Important?
The necessity of internet security is really important in protecting various sensitive information, personal data, and property. Especially, when doing banking services and shopping, online safety is more important. We are now highly dependent on the internet. We use various online services for many tasks in day-to-day life.
We are taking advantage of the global computer network for our various communication and information exchanges. As a result, cyber and computer crimes are on the rise, and every user, big or small, is a victim of fraud on the Internet. Today's web usage looks convincing to users in every case, such as:
Bill payment
Shopping
Payment services and
Internet banking
As we are becoming progressively reliant on the internet, we are becoming more targets of hackers looking to find any of our confidential information. As a result, the importance of Internet security is increasing worldwide. It is important for everyone to use the internet applications or web safely and without leaking personal information, and you can ensure this security by implementing a strict privacy policy. You must be more inclined to protect yourself from cybercrime and fraud, as even a minor security breach can expose you to massive losses.
The best way to protect your computer devices from online security threats like viruses, malware, and spyware is by using the Best Free Antivirus Software. 
Internet Safety Tips – 7  Best Ways To Stay Safe Online
To stay safe online and safeguard your computer from viruses or any other security breach,  you must adhere to these 7 safety tips to stay safe online.
7 Tips To Stay Safe Online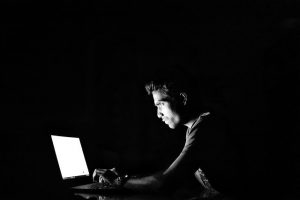 1. Use Latest Antivirus and Firewall:
It is important to keep antivirus and firewall software up-to-date. Antivirus and firewall software should be updated. To ensure that you're safe and secure from any new online threats, you should use up-to-date software and keep downloading updates regularly.
Most programs have an automatic update feature that can download and install updates quickly. You can also check the website of your software manufacturer to check for updates that are not automatically downloaded.
2. Update your web browser
Keeping your web browser up to date is one of the most important steps you can take when it comes to protecting yourself online. Web browsers are constantly updated with the latest security patches and features to help keep your computer safe from potential cyber threats. Outdated browsers are less secure than the latest versions and more likely to have insecure features that hackers can exploit. The most recent versions contain built-in antivirus and anti-phishing security. You can upgrade them in a matter of seconds.
To ensure that your browser is up-to-date and secure, you should always make sure to download the latest version available and regularly check for updates. Additionally, you should use a reputable browser that has built-in privacy and security features to help protect your data.
3. Use a stronger and Unique password
Create a password that is both secure and easy to remember. Combining letters and digits in a password makes it more difficult to guess.  Passwords can be a series of random letters and digits or any combination of characters that is difficult to crack.
If a hacker guesses one part of your password, even something as simple as your first name, they no longer need to guess the rest (your entire password).
If you use the same password for multiple services, change it. Uses a special password that only you know.  Choose a phrase you can easily remember or one that mixes letters, numbers, and symbols. Does not let other services use your password, and avoid emailing it to you or storing it online in an unsafe medium.
Regularly change your password: Changing your password once a month is a smart idea. Never give your password to anyone for online safety.
4. Never Save Your Login Information
Allowing your browser to save your login information is a security risk. Even if it takes a little longer, it's better to re-enter your information each time you log on.
When it comes to protecting yourself online, it is generally a good idea to avoid saving your login information or passwords on sites or in your web browser. This is because if someone else were to gain access to your computer, they could easily gain access to your accounts and any personal information you have stored. It is much safer to create unique passwords for each of your accounts and to never save them. Additionally, you should never share your passwords with anyone, and use two-factor authentication wherever possible for an extra layer of security.
5. Never throw a paper document with sensitive data
Ensure that your personal paper documents are in order: The information on paper documents might be used by fraudsters to steal a victim's identity. Paper documents should be destroyed before they are thrown away.
6. Do not open any spam email or junk file
Fake emails and websites can be difficult to distinguish, so it's important to learn how to recognize which ones are safe and secure. You should not open any spam email or never click on the link to potentially dangerous websites until you are sure it is a safe website.  If you open any spam email or junk file you may be a victim of a phishing attack as criminals use these tricks to deceive people into handing over their passwords and bank account details. Use the web safely to get rid of phishing attacks.
7. Be alert for Internet scams
Internet scams are becoming increasingly common, so it is important to be alert and aware of potential scams when you are online. Be wary of unsolicited emails or requests for personal or financial information, and always double-check any links you click on to make sure they are legitimate. Additionally, never provide your personal or financial information to a website or service that you are not familiar with or do not trust. By being alert and taking the necessary precautions, you can help protect yourself from potential internet scams.
Also Read:
The Bottom Line:
We have learned from this article about terms like Internet safety, online safety, internet security, etc. and we have also discussed 7 ways to stay safe online or use the web safely.  Follow the above 7 tips to stay safe online and keep yourself protected.