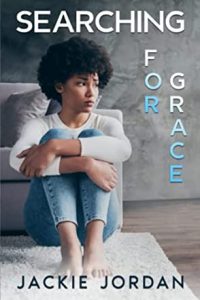 Jackie Jordan's novel, Searching for Grace, tells the story of a woman searching for a place to belong. Even though she tried, Neema Washington had no place to call her own. As a successful businesswoman and a beautiful person, Neema was a perfect example of beauty with brains. She was, however, far from perfect in her personal life. With her controlling mother, her loving father, and Neema's non-existent love life, she was unable to form a close relationship. Neema was content with falling in love with Nigel, but she was unable to move on after he abandoned her. Neema's personal life seemed to be going in the right direction when she discovered family secrets that shook her to the core. Neema was right back where she started in no time. When all else fails, it's best to give up. To move forward, Neema had to assume responsibility and let go of the past. Is Neema capable of it?
Jackie Jordan's story is empowering and entertaining, and many women will be able to identify with it. More often than we'd like to admit, it happens Women's personal lives often suffer when they achieve more professionally. Perhaps they are driven to succeed in the workplace because they lack a fulfilling personal life. Neema was a shining example of a successful professional woman who, however, lacked fulfillment in her personal life. It was Jackie Jordan who made Neema's character believable and convincing. The story had a unique premise and was written in such a way that readers were left wanting more. I particularly enjoyed reading about Neema's time at Howard University, but there was so much more to enjoy in Searching for Grace. For me, the story's depiction of a middle-class Black family, a woman of color making a name for herself in the workplace, and the struggles faced by the average Black woman were the highlights. Everything about it was fantastic!
AUTHOR BIOGRAPHY
Jackie Jordan is an education writer who enjoys traveling and tracing her family's history. The power of creative writing was discovered by Jackie during a time of personal loss. Her ability to create new worlds through prose, as well as new avenues for personal healing and growth, has come from her involvement in creative writing.
Read Also: 
Review: Misty Dreams By Josephine Strand
Review: Summer of Love and Evil By Michael Kinnamon
jordan review, search for reviews, search reviews, review Jordan