Anne Scottlin Can you tell us a little bit about yourself?
I'm a Nature lover, mountain-hiking foodie, doting dog mama to my adorable Mini Schnauzers, award winning actress and writer, and I'm obsessed with Medieval history. Whenever I can, I hop on a plane to explore more of our planet and meet new people. My friends and clients know me for my warm empathy and joie de vivre.
I've been working in the industries of motivation and wellbeing for over a decade. I'm a best-selling author, podcaster, emotional wellness specialist and joyful living teacher. I train professionals how to better cultivate their individual fulfillment and wellbeing as critical elements for more successful work-life integration.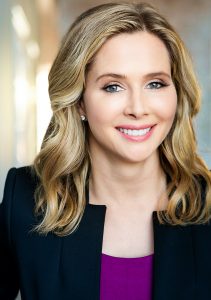 Where did you get the idea for your recent book?
I saw a need for a personal empowerment book that would give you written and visual food for thought even if you only had a few minutes at time.
How did you get inspired to write your recent book?
My virtual readers kept asking me to publish a book in print.
What were your favorite childhood book/s?
My favorite stories as a kid were any kind of Christmas story, the old and the new. Loved, loved, loved them!
Have you read anything that made you think differently about fiction?
History and historical fiction.
Historical fiction is one of my favorite genres to read because it brings history to life (for example I love Ken Follett's Century Trilogy and Pillars of the Earth).
I love history and have graduate degree in it. I love story. While purist historians have reason to argue that historical fiction is just that, fiction, I believe it can bring incredible insight into the shared human experience of most readers who might not have picked up a book of pure history. I also believe that reimagining the past, based on the knowledge we do have contributes in a real way to our overall understanding of history when seen through the lens of imagination, the human dynamic and real-life experience.
What are you currently working on?
A personal empowerment book for young professionals interested in increasing their happiness and emotional wellness in a post-covid world.
A crime thriller in progress.
Do you read your book reviews? How do you deal with bad or good ones?
I do read my book reviews. I utilize the great ones on my website and elsewhere, and any bad ones I take as useful constructive criticism (I painfully had to develop those nerves of steel as an actor in Hollywood.)
What other authors are you friends with, and how do they help you become a better writer?
I love my author friends! There's nothing like the commiseration and joyful collaboration and encouragement I get from other writers. They help me become a better writer by reminding me how much can be written in a surprisingly little amount of time, and that motivates me like crazy!
What's your advice for aspiring writers?
1) Just start writing. It doesn't have to be fabulous or perfect. Just write for the joy of it and see if it's something that makes your soul feel alive!
2) Don't edit as you write! Write it even if it is ridden with errors and typos and poor word choices. You can go back later and become thesaurus obsesses. But if you revise as you go, the process will take so long you may never finish or may become discouraged by how little measurable progress you're making.
3) Like acting or any other creative career, learn to be a good business person. You are your own business. Learn how to manage you business sand your money. And if you need a survival job to make your dreams come true, do it! Being a starving artist and sleeping in your care rarely actually makes you a better creative… and even more rarely makes your dreams come true.
Read Also :
Interview with author Chris Denmead
Interview with author Diann Floyd Boehm
What was the best money you ever spent as a writer?
Hiring a publicist. (Thanks Mickey Mikkelson at Creative Edge Publicity!)
What's the best thing about being a writer?
Being able to step in and out of alternate reality while creating something that will bring others enjoyment or food for thought when they read my work.
Will you have a new book coming out soon?
My next book is a personal empowerment tool created specifically for young professionals and is scheduled for release in 2023.
What is your preferred method to have readers get in touch with or follow you (i.e., website, personal blog, Facebook page, Goodreads, etc.) and link(s)?
Goodreads
https://www.goodreads.com/book/show/58906155-live-for-joy
Twitter Blog
https://twitter.com/AnneScottlin
Instagram
https://www.instagram.com/annescottlin/
LinkedIn
https://www.linkedin.com/in/annescottlin/
YouTube
https://www.youtube.com/c/AnneScottlin
What you want to say about our website?
The Prachesta website is a warm and welcoming source for quality articles and interviews on current topics in
business, lifestyle, technology and more. Prachesta is like a warm cup of coffee, a cozy and engaging read.