Why desktop computers are better than laptops?
If you want to buy the best computer for you, you'll have a lot of choices. Even though laptops and tablets dominate the PC industry. But, desktops are often the best option and the best value for many people, including small businesses, families, creative professions, gamers, and tech geeks. Most gamers choose desktop computers for gaming PC.
Computers, on the other hand, have taken many forms since becoming common household items.  Additionally, desktops can be altered to suit your requirements. You can upgrade your computer's performance by adding more storage, RAM, and a better graphics card. keyboards, and mouse. If you are using a desktop computer for gaming purposes you may need to upgrade frequently RAM and Graphics cards to make your PC compatible with the latest released games.
Therefore, everything can be customized or upgraded on a desktop PC. Because of this, repairing a cracked laptop screen or a damaged keyboard on a desktop computer is much simpler than on a laptop. Desktop computers are capable of storing large amounts of data and running high-quality games.
However, despite the fact that laptops are dominating the market, modern desktop computers offer a number of unique advantages that leave room for debate.
When it comes to computational power and upgradeability, desktop computers have a wider range of configuration options than laptops. As we proceed through this buying guide for a desktop computer, we'll keep all of these things in mind.
Desktop PCs and their components are more cost-effective than laptops and their components. For $500, you can obtain a desktop computer with a more powerful Core i7 CPU and maybe even a dedicated graphics card instead of a laptop with an Intel Core i5 processor.
Why are Desktop PCs the best for gaming?
PCs have several benefits, such as the ability to personalize your PC, set hotkeys, have clearer and more lifelike images, higher precision with peripherals, and a greater capacity to change games. You may select where, when, and how much you want to invest in your computer by creating your own gaming PC. Some players spend keeping a very high-end PC in order to run the most recent game releases at the highest settings available. Others choose to buy a low-cost gaming PC and upgrade only when necessary.
PC gaming has several advantages over console gaming. These advantages include long-term cost savings, game diversity, and upgradeability.
Here are 10 reasons why gaming on PC is better than consoles:
No Online Service Payments
The Best Desktop Computers for Gaming in 2022
All-in-one PCs are the best option if you're looking for a gaming PC or shared family room PC or a simple desktop for your new home office. They take up the same amount of desk space as a standard computer monitor while offering a larger screen, a faster processor, speakers, and a basic webcam.
No matter what your computing needs are, we have listed here the best desktop computers or the best gaming computers for 2022, so you can make a decision to buy a desktop computer in 2022.
| | | | |
| --- | --- | --- | --- |
| | | | |
| | | Dell Inspiron 3910 Desktop Computer Tower – 12th Gen Intel Core i5-12400 | |
| | | 2022 Acer Aspire TC Desktop PC Intel 6-Core i5-10400 Processor 16GB DDR4 512GB | |
| | | HP Pavilion Desktop PC, AMD Ryzen 7 5700G, 16 GB RAM, 256 GB SSD | |
| | | 2022 Newest HP Envy Desktop Computer 8-Core Intel i7-10700 32GB DDR4 RAM 512GB | |
| | | Acer Aspire TC-1760-UA92 Desktop | 12th Gen Intel Core i5-12400 6-Core Processor | |
| | | HP Victus 15L Gaming Desktop Computer, NVIDIA GeForce RTX 3060 graphics card | |
| | | Customized Dell PC Desktop Computer Black Treasure Box – Intel Quad Core i5 up to 3.60GHz, 512GB SSD | |
| | | 2022 DELL XPS 8950 Gaming Desktop - 12th Intel i7-12700 12-Core CPU - NVIDIA GTX 1650 Super 4GB Graphics | |
| | | SkyTech Shadow 3.0 Gaming Computer PC Desktop - Ryzen 5 3600 6-Core 3.6GHz | |
| | | 2022 Newest HP Envy Desktop, Intel Core i5-11400, NVIDIA GeForce GTX 1660 Super | |
The Dell Inspiron 3910 Desktop Computer Tower – 12th Gen Intel Core i5-12400 will leave a lasting impression. You have the tools you need for smooth and seamless multitasking with 12th Gen Intel Core CPUs and UHD graphics. The Dell Inspiron 3910 Desktop Computer features a 12th Gen Intel Core i5-12400 processor, 16GB DDR4 RAM, 256GB SSD + 1TB HDD, and Intel UHD Graphics 730. This Desktop PC is better suited for workstations, although it can also be used for basic gaming.
For upgrades, the system offers one PCIe x16 slot, one PCIe x1 slot, and two SATA 3.0 slots. The Dell Inspiron 3910 Desktop features an HDMI and a Display Connector port. You don't need a new cable if your existing monitor has that sort of connection on the computer end. Otherwise, a converter for the computer end of the connection may be required. This desktop computer features WiFi 6 technology, which improves internet connectivity.
Acer Aspire TC Desktop has 10th Gen Intel Core i5-10400 6-Core Processor (up to 4.3 GHz). Its prebuilt memory is upgradable to 16GB DDR4 2666MHz Memory | 512GB NVMe M.2 Solid State Drive. If you want a basic yet highly capable desktop PC on a budget, the Acer Aspire TC Desktop PC is a good alternative. This pc can be used as a simple gaming pc for 2022.
Budget computers priced under $500 may use old or obsolete hardware. It's not unusual to see a PC with an out-of-date processor to save money. Acer's Aspire TC (available for $499.99 on Amazon) is an exception. It offers Intel's newest 12th-Gen Core CPU at a low price with sensible compromises that are unlikely to discourage most users. The Acer Aspire TC is a terrific option if you're searching for a basic, uncomplicated, and powerful desktop that won't cost you many paychecks.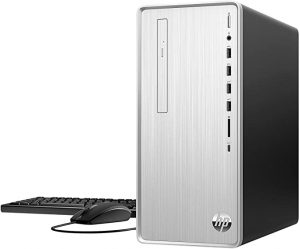 HP Pavilion Desktop PC is made for the modern-day family, the HP Pavilion Desktop PC delivers the modern age and dependability from a trusted brand that safeguards what matters most to you.
It has a memory with sixteen GB of RAM, and the whole thing from multitasking to gambling video games receives an overall performance boost (four); plus, with 256 GB of SSD garage (5) (6) and 1 TB of SATA tough force garage (7), you will revel in speedy boot-up times, snappy responsiveness, and lots of areas to keep all of your documents and pix
The Windows eleven Home OS is the place to think, express, and create naturally, with a refreshed Start menu and new ways to connect. Start each day with confidence by purchasing a 1-year limited warranty to protect your purchase.
10th Gen Intel Core i7-10700 (2.9GHz base frequency, up to 4.7GHz with Intel Turbo Boost Technology, 16MB L3 cache, 8 cores)
The seal is only open for hardware/software upgrades to improve performance. Upgrade to 32GB DDR4 2933MHz memory | 512GB NVMe M.2 SSD + 1TB 7200RPM HDD | Intel UHD Graphics | No DVD
Realtek Wi-Fi 5 (2×2) and Bluetooth 5.0 Combo, MU-MIMO support, 10/100/1000 Gigabit Ethernet LAN
Upgrade to Windows 10 Pro, 13.28 x 6.12 x 11.97 inches, 13.14 lb, MOUSE AND KEYBOARD:
Black, Black USB Wireless Keyboard and Mouse Kit, 32 GB USB 3.0 Flash Drive.
Acer Aspire TC comes with 12th Gen Intel Core i5-12400 6-core processor (up to 4.4 GHz) | Intel UHD Graphics 730, 12GB 3200MHz DDR4 Memory | 512GB M.2 2280 NVMe Solid State Drive.
Power through everything from basic computing to multimedia entertainment, and gaming every time you turn on this desktop PC. Easily expandable and powered by a 12th Gen Intel Core i5 processor, it has the speed, power, and storage to get more done every day.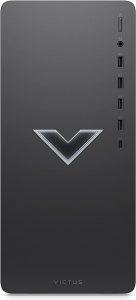 The HP Victus 15L Desktop has the whole thing you want to take your gaming to the following level, from its rapid processor to its life-like images
Modernize your world; this HP pc offers you all of the productiveness gear you want a way to the acquainted Windows eleven Home OS (1); plus, an effective twelfth Generation Intel Core i7-12700F processor (2) helps you to preserve gaming with immediate responsiveness
Enjoy an immersive in-recreation sense with wonderful visuals supplied through NVIDIA GeForce RTX 3060 images card with 12 GB GDDR6 committed memory( (3)
The sixteen GB DDR4-3200 SDRAM memory (2 x eight GB) (4) and 512 GB PCIe NVMe M.2 Solid State Drive (5) offers you lots of garage on your preferred games, entertainment, and extra
The covered HP 310 black stressed-out gaming keyboard and mouse mixture offers you all of the controls you want for max overall performance
Plug on your preferred gadgets or outside the garage the usage of nine full-sized ports.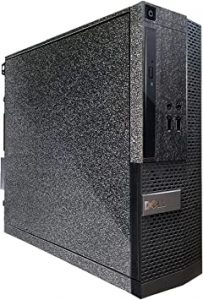 Intel Core i5 up to 3.6 GHz quad-core | Memory 16 GB | 512 GB Solid State Drive Genuine Windows 10 Professional 64-bit – Multi-language Support
Connection:
2 USB 3.0 ports | 6 USB 2.0 ports | 1x RJ-45 | 1x series | USB Wi-Fi | USB-Bluetooth | DVD
A special function:
Custom appearance
1-year parts and labor | Lifetime free technical support.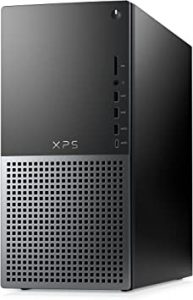 Powerful 12th Gen Intel Core i7-12700 12-core processor (up to 4.9 GHz with Intel Turbo Boost Technology, 25 MB smart cache, 12 cores (8P + 4E), 20 threads). Nvidia Geforce GTX 1650 Super Graphics Card with 4GB GDDR6 Dedicated. NVIDIA's GTX Turing architecture delivers immersive gaming experiences. 32GB DDR5 4800MHz RAM; 1TB PCIe NVMe SSD + 2TB HDD (2x 1TB) 7200 rpm for data storage; Windows 10 Home.
SkyTech Shadow 3.0 Gaming Computer PC desktop comes with AMD Ryzen 5 3600 6-core 3.6GHz (4.2GHz Turbo) processor, SSD 1TB.
GeForce RTX 3060 GDDR6 12GB Graphics Card, 16GB DDR4 3000MHz Gaming Memory, Windows 10 Home 64-bit operating system.
HP Envy Desktop computer comes with an Intel Core i5-11400 6-core CPU (6.60GHz, 12MB cache, up to 4.40GHz), NVIDIA GeForce GTX 1660 Super.
Memory and Storage PC memory is upgradable to 32GB DDR4 SDRAM for improved high-bandwidth switching between open apps. HDD upgraded to 512GB PCIe NVMe M.2 SSD for faster booting and data transfer, 1TB HDD for more storage space.
You may also read:
What Is Web Hosting? How To Choose A Web Host?