Currently, what appears to be one of the most popular ways to make money online is through a blog. But that doesn't mean it's easy to do or anyone can make money overnight by building a blog site, especially for beginners. First of all, to become a successful blogger you need to come up with the whole concept of blogging i.e., in the beginning, you need to understand what is the best niche for blogging or which ones can give you long-term profit.
But, luckily there are plenty of blog topics for you to explore, and once you find the best niche for blogging that you like and one that is less competition for you, you can then start providing high-quality articles and subsequently start monetizing your content.
 

What Is The Blog Niche?
A blog niche is a topic that is very important to your blog in order to appeal to a particular group of people who are interested in that topic.
What Are The Benefits Of Niche Selection
1. Increased Traffic
Because you'll be using data to assist you to choose a niche, your chances of creating a high-traffic blog are better. You're also more likely to be rewarded by Google in terms of organic traffic because you're working in a niche that's laser-focused.
2. Increased User Loyalty
You can also attract like-minded users if you're in the right niche. Because your blog will focus on a single issue, being in the proper niche will allow you to attract people who share your interests.
Your viewers will be more inclined to remain around if your blog is focused on a single topic. You'll notice a lower bounce rate, a higher average page load time, and an expansion of your community. This entire procedure may appear to be slow at first, but everything will finally alter.
3. You Might Become an Expert
Studying is a continual process, but if you devote consistent time to learning about one subject on a daily basis, you will eventually rank among the top 5% of experts in that field.
The best thing is that you won't even understand how you acquired such information because your desire to learn more will never fade. Others will notice this difference, or you will notice it when you compare your new compositions to your older ones.
4. Marketing Becomes Less Difficult
This alone should persuade you to devote a large amount of time to niche research. Your marketing efforts will be easier with a targeted blog than with an unfocused blog, and you will notice better returns with fewer efforts.
The Best Niche For Blogging: Most Popular For 2022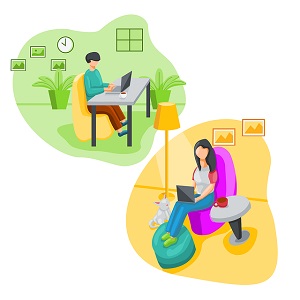 If you want to start a new blog to make money but don't know how to start or where to start. Here are the top 16 great niches to help you pick the perfect topic to start with.
Blogging and making money online
Health and Fitness
Personal Finance
Digital Marketing
Movie & TV Reviews
Fashion
Recipes and food
Politics
Personal development and self-care
Social Media
Gaming News
Weddings
Education
Sports
How-to Guides/Tutorials
Product Reviews
Follow Your Interest And Passion To Choose The Best Niche For Blogging
Choose a specialty based on your previous experience, hobbies and learning, current interests, readings and learning, and life accomplishment. For example, if you've lost weight, you might consider establishing a health blog, or if you've achieved financial independence, you might consider beginning a finance blog.
This assures that the niche you choose is not only something you care about but also one that will be successful in the long run.
Low Competitive Niche Makes You A Winner With Little Effort
Another element to consider before settling on a niche is competition. You should avoid niches with a high level of competition because many other webmasters are creating blogs on the same topic.
This is the most important principle to remember while choosing a niche. Your goal should be to choose a niche that is not very competitive and has a small number of users interested in it. It also has the ability to increase over time (see niche selection trends) to have a clear knowledge of this.
The Best Niche For Blogging: 5 Mistakes Most Beginners Make In Niche Selection
When it comes to niche selection, there are some mistakes that most beginners make.
1. Selecting a highly competitive popular niche at the beginning 
The popular niches (for example entertainment, fashion, and technology) are usually a very competitive and very wide range of niches. It is recommended to focus on a low competitive niche within a popular broad niche.
This alone is capable to make your blog successful and you will gain popularity, traffic, and of course money. On another side you will gain more experience and become an expert, you will spend a lot of time on research and learning.
2. Choosing fewer monetization methods
Many beginners start blogging by focusing only on AdSense. This is primarily due to a lack of information and is not the only criterion for making useful niche choices. We need to broaden our horizons and focus on niches that can offer more monetization opportunities.
This may be in the form of (but not limited to these):
Direct sponsors

Affiliate Program

Merchandising
3. You will make mistakes if you do not conduct research
If you want to transform your blogging into a long-term career, you'll need to invest time in researching and analyzing data before deciding on a specialty.
It could take up to a week to begin a blog. This activity, on its own, can help you validate your ideas and ensure that your selections are not exclusively based on passion and instinct.
On the opposite, intuition is a good thing if you have enough accurate knowledge before you start blogging.
4. Leave the Wrong Niche, to start a new one
When you realize you're in the wrong niche, you can usually create a new blog site (in a different niche) and make it work for you. In fact, your second blog might be a success because you'll be able to use what you learned from the first one in the new one.
So, if you find that your old niche is too saturated or that you have lost interest in it, don't be scared to leave it and start a new one.
5. Failure to Start Due to a Lack of Niche
Niche selection is unquestionably the most important phase in becoming a successful blogger, however, you should not stay at this stage for too long. There are many more trials to come, and you should be able to finish the specialized selection process in about a week.
Even if it meant picking the wrong niche, you can always change your mind later. The goal is to avoid becoming bogged down in the specialty selection process.
The Best Niche For Blogging: Future Relevance Of The Topic
You've found a few niches that interest you, but what about their future prospects?
Checking the trend and verifying that it has risen over time ensures that you will remain relevant in the future.
There are some exceptions, such as when you're working on a micro-niche and your blog's time horizon is less than 1-2 years. Google Trends is a nice free tool for checking a topic's trend.
Here's how to leverage Google Trends to your advantage.
Go to Trends.google.com for further information.
Enter the topic of your niche.
Choose a destination country (Ex: Worldwide, Bangladesh, United States, Canada, India)
Choose a year range (for example, 5 years) and Google will show you how user interest in that topic has increased or declined over time.
The Best Niche For Blogging: Check if your niche is profitable.
Another crucial element to consider when choosing a niche for a profitable blog is the amount of competition. It's fairly uncommon for new bloggers to start a blog on something they care about yet struggle to monetize it.
The reason for this is that many high-traffic niches are difficult to commercialize. The reason for this is that there aren't enough marketers interested in advertising in such areas. Although Google AdSense or Media.net are the most frequent ways to monetize any niche, there are additional levels of monetization that create more revenue.
Read Also: 
How To Make Money Online Quick With A Niche Blog?
The Best Niche For Blogging: The Bottom Line
Whenever it comes to the topic of the best niche for blogging, there are many popular niches that can earn a lot of money. But the important thing here is which one will support your skills or you can earn money with this niche.
So choose a niche that goes with your previous experience and skills and especially one that will be less competitive for you and you can enjoy working because a job that we don't enjoy can't be sustained for long. Thanks for reading "the best niche for blogging".
create a blog, best blogging site, niche blog, niche blog, good blogging sites,